For anyone undertaking small projects, we have just come across and used a great new site that allows tradespeople, self builders or anyone carrying out bigger DIY projects to buy and sell surplus materials, machinery, tools and equipment.
All too often, excess materials end up thrown away or put into skips, simply because storing them or moving them from job to job is costly and this isn't just down to trades people or DIYers over ordering. More often than not, heavy goods such as paving or blocks can only be bought in packs or pallets, which is often in greater quantities than is needed for smaller projects. The newly launched In My Yard website provides a platform for anyone carrying out a project to simply list their surplus or recycled materials or equipment for sale, to allow others to buy them. We love the green credentials of this simple to use site that is run by real trades people and the fact that it is just for people who undertake building or landscaping projects.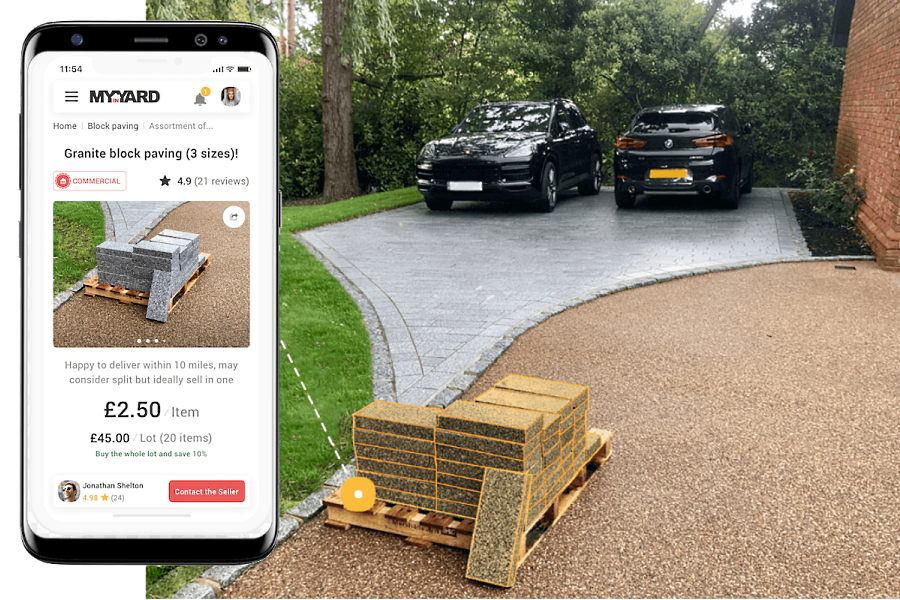 Still in its early days, the website has the potential to change how contractors view their surplus materials. With the average cost of hiring a 6 yard skip in the UK being in excess of £200, In My Yard could convert excess materials into money back whilst making projects a little bit greener.