The subtle remodelling project that we undertook on a house in Poole, Dorset is now complete. Our design improved the internal layout of the property and updated the external appearance of the house. The scheme converted an earlier front barn hipped roof  into a gable and centralised the upper window above a repositioned entrance door. To increase bathroom space, the hipped roof dormer was replaced with a slightly larger dormer with matching gable and cladding. Additional floor space was achieved by converting the garage. The full height band of cladding visually links the upper storey with the ground floor, whilst other alterations such as introducing an open porch and bargeboards to replace the tired flat pointed verges add depth and character to the home.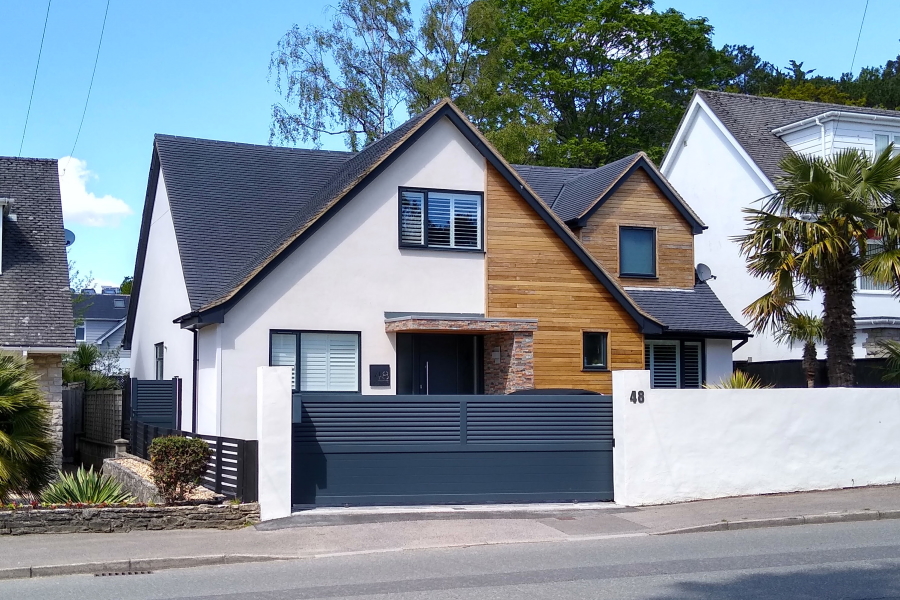 The completed house in Poole.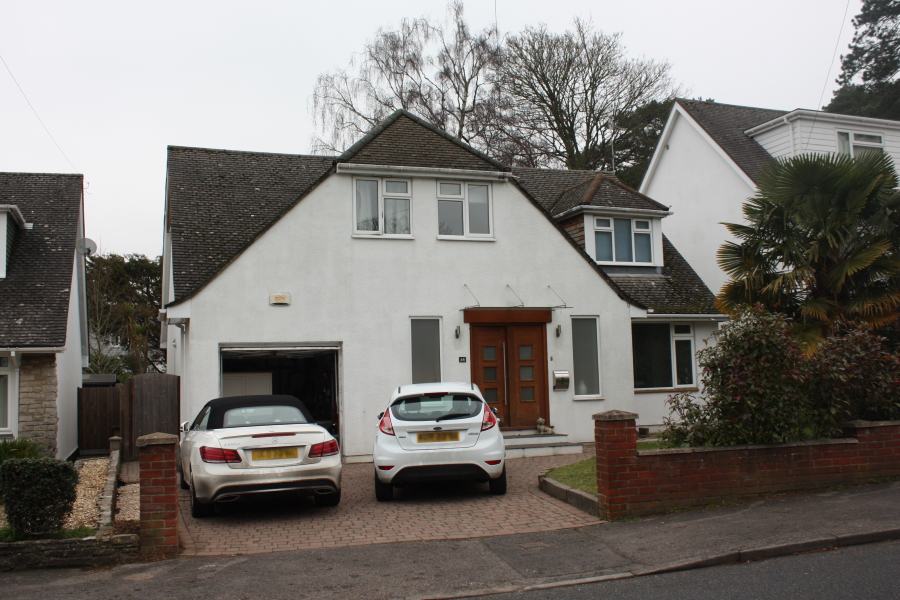 The original house.
To see more about this and other great transformative remodelling projects that we have undertaken, visit our portfolio at www.spaceandstyle.co.uk .