With the need to protect ourselves and our clients during the current Covid19 pandemic and regular enquiries for work in areas beyond our usual work area, we are fortunate in being able to offer a remote design service. The service which is conducted without the need to visit a clients home allows us to work with them to develop a  feasibility concept design, that could transform their home.
Working with photographs, sketches of floor plans and a few key dimensions, we are able to translate what is a client's dream into a viable design solution. The extent of this service can include proposed floor plan layouts, sketches of the proposed elevations and even 3D visuals of the proposal. Clients using this service will gain access to our vast experience and knowledge in remodelling and extending properties, ideas for the exterior architectural elements as well as the interior layout.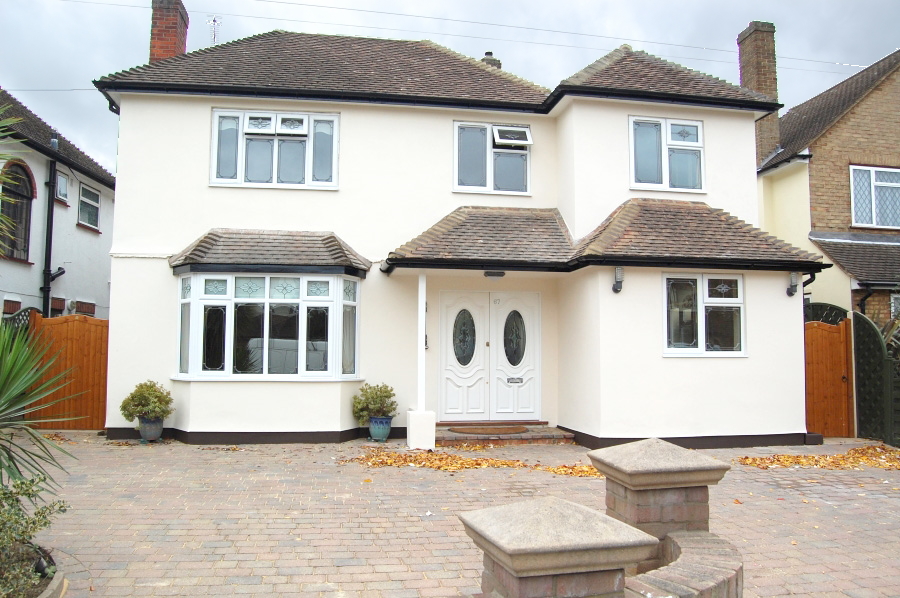 Typical house in need of remodelling.
Typical 3D concept visual of the proposal.
As with our usual architectural service, we will listen to our clients ideas and objectives, evaluate the potential of their home and answer any questions. The feasibility of the project will be discussed, options explored and regulatory issues highlighted. We will consider ballpark budgets and discuss site specific issues allowing our clients to gain answers to many questions relating to the design and the build process.
The cost for this service depends on the size and scope of the project. If you have such a project in mind, please contact us to find out more about how we could help you to transform your home, remotely.