When extending or remodelling the ground floor layout of a house, we often need to create or relocate a ground floor cloakroom. For the past 20 years,  WC facilities have been mandatory on the ground floor of all new houses, no matter what their size, so not including a ground floor toilet when extending or reconfiguring the layout of even a modest older property would be a mistake. Choosing the location and shape of what is the smallest room in the property, whilst ensuring that it can be well ventilated and easily plumbed in, can sometimes be tricky.  Often without natural lighting, a downstairs cloakroom could easily feel dark and unwelcoming. We have a few simple principles to ensure that we achieve the optimum layout.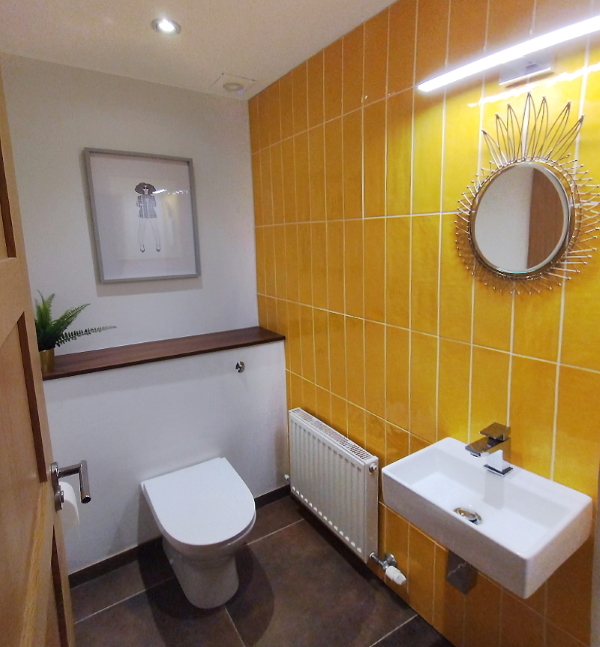 Aim to place the cloakroom off of the hall
It might seem like common sense to place the most regularly visited room in the house central to the other rooms off of the hall, but you would be surprised how many homes we have been in, where the toilet is accessed by going through another room or even the kitchen.
Keep the size in proportion to the home
For most homes, we aim at a minimum size of 800 x 1700mm, but in larger homes, think of it as a small bathroom and give it more counter space, a larger mirror and a full size basin.
Rectangular plans work better than square
For the same given floor area, rectangle layouts allow better circulation and space between the hand basin and toilet.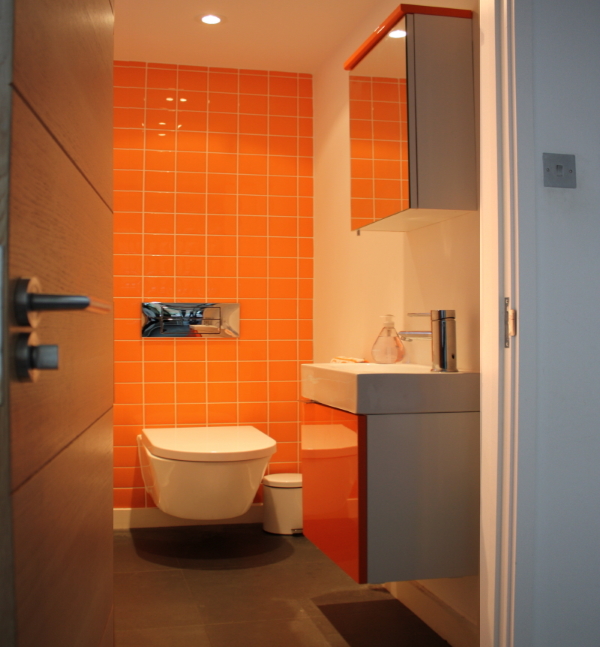 Keep the use simple
Avoid using the WC for other purposes. Placing appliances such as a washing machine or tumble dryer in the area that visitors might use, isn't a good idea.
Keep the engineering simple
Whilst pumped macerator drainage allow WCs to be placed anywhere in a house, relying on simple gravity drainage and short runs for hot water pipes will reduce potential problems.
Light and ventilation
Whilst a window in the WC area will provide natural light and ventilation, a mechanical extract fan will still be required. Don't fixate on having a window, if the window creates privacy issues or can only be placed above the basin where a mirror should be placed, instead look at good lighting and ventilation.
Think of the scale
With such a small space to play with, it is essential that the room will not feel cramped and that there is enough elbow and turning space. Most WC pans are of a similar size, but when it comes to basins their sizes vary greatly. Choose a basin that will not hinder access and using a cantilevered or wall mounted basin and WC pan will give the illusion of space.