We are pleased to announce that we have just gained planning permission for the  extension of a 1950s detached house in Warsash, Southampton that will transform the interior layout.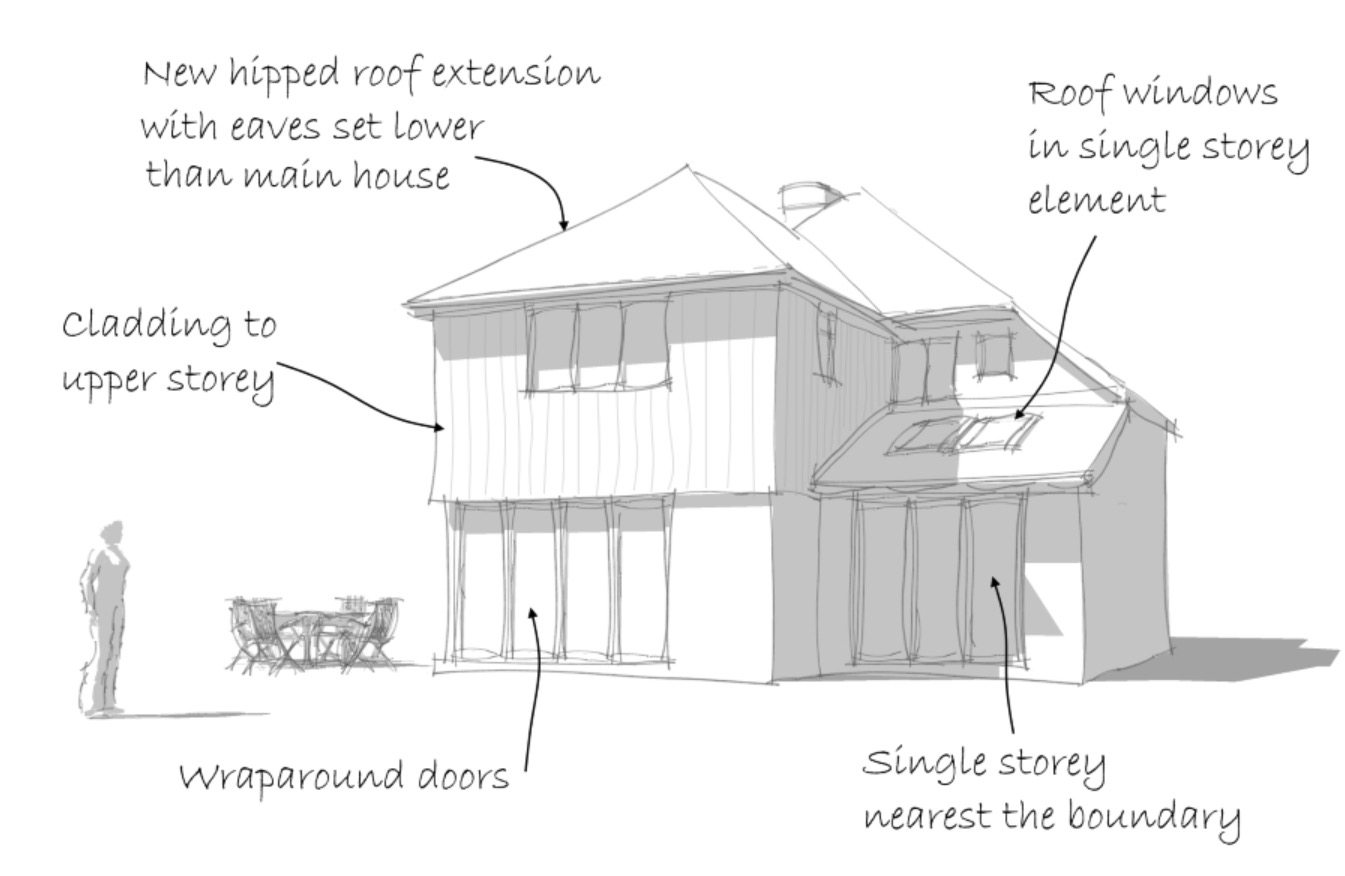 Our proposal for a single and two storey extension will update and improve the property, whilst creating a 52m2 kitchen with doors opening out on to the mature garden.
The house that has barely been touched since its construction some 60 years ago will benefit from a solution that will see the property remodeled internally by relocating the kitchen to the other side of the house, opening up rooms and adding a master bedroom and ensuite. The extension will incorporate wraparound folding doors that will allow great views of the garden and with the roof lights will flood the ground floor with daylight.
Our design concentrates the greatest mass and height of the building in the centre of the plot which allows the part nearest to the neighbouring property to be single storey. We purposely positioned the eaves of the hipped roof extension lower than the main house to provide visual interest and to create a subservient and not dominating feel to the extension on the house.
Once more our careful attention to design paid off with the planning application for the extended and improved home being well received by both the planning authority and the neighbours.