We are pleased to have gained planning permission for an interesting project near the sea in Hill Head, Hampshire.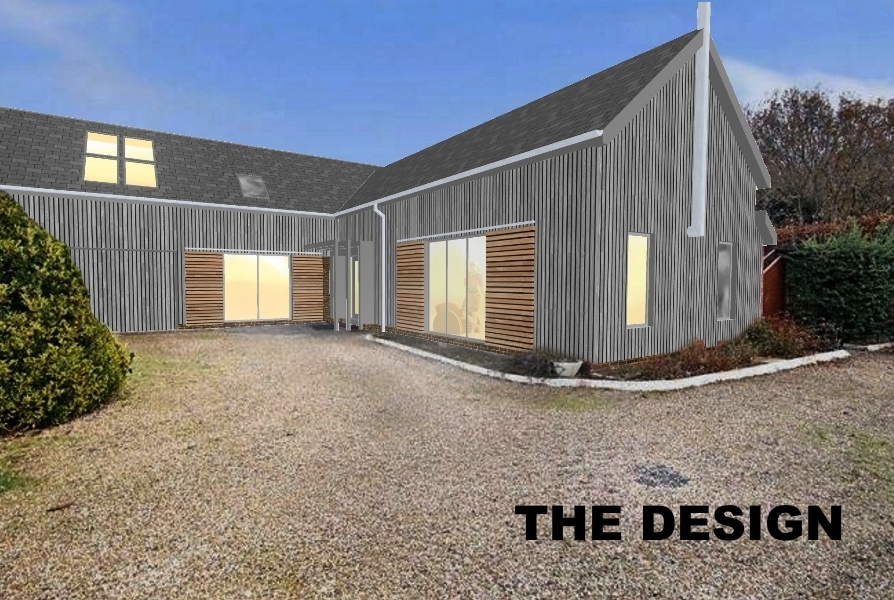 Having worked successfully on two of their earlier projects, our clients were keen to unlock the potential in their new bungalow by building a whole new floor above the existing.
The bungalow originally built in the 1980s with a very shallow roof offered no scope for a loft conversion to create first floor accommodation without raising the ridge. Working closely with our client we developed an idea that would see the entire roof removed, the external walls raised by around 1m and a new steeper roof placed on top. Simple though it might sound, extending a property in this manner can often lead to objections from both the neighbours and the planning authority.
Our design creates a contemporary barn style property with a double height hallway with galleried landing, oversized windows with sliding shutter doors and acres of natural wood cladding.  The property will increase by 151m2 at first floor level with the finished overall internal floor area of the living accommodation over the two floors being 274m2 .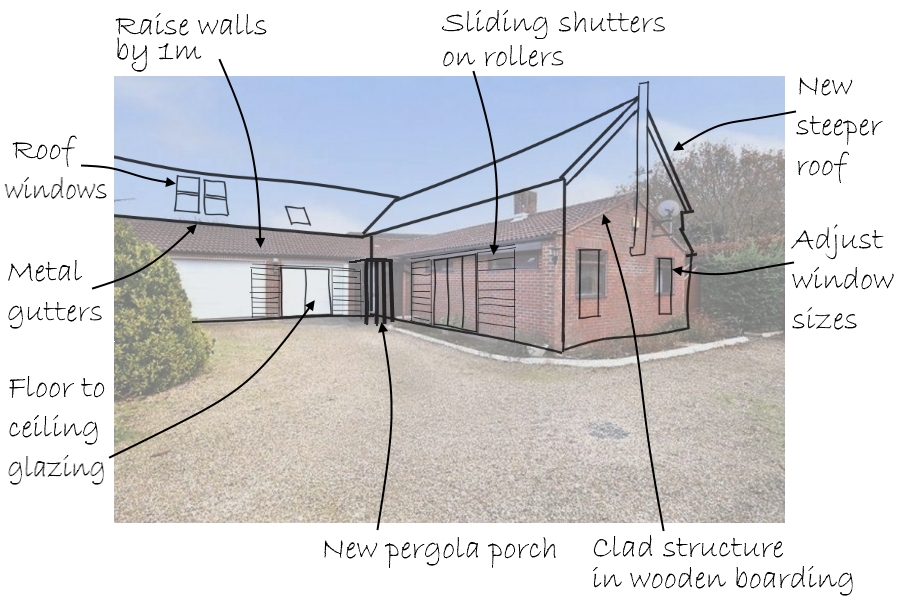 Inside the changes to the internal layout will be just as dramatic as the exterior. Three of the original ground floor bedrooms will be opened out to create a 9m long kitchen and social area. Despite a very large area being created on the upper floor, only three bedrooms are proposed with each having its own ensuite bathroom, whilst the master suite will have a balcony on the south elevation.
Despite the increase in size our careful crafted proposal helped ensure that there was no opposition to the proposal from neighbours and the planning application ran smoothly.