Small home extensions when carried out with clever internal remodelling can create dramatic open plan layouts. These new internal spaces are best when they benefit from additional natural lighting and secret structural beams. One project where the addition of a small space has created a big style is Osborne View.
The original attached house had been extended in the past with a two storey extension and a conservatory to the rear. The resulting layout created three different spaces on the rear ground floor which felt disjointed. In late 2010 we were engaged to design an extension to replace the conservatory as well as remodel the interior. Working with a newly extended  floor plan of only 9.6m2 (3.5 x 2.8m internally) we came up with a design which when coupled with the homeowner's choice of kitchen created a small space that is big on style.
Our design opened the new extension out to the existing separate kitchen and dining rooms and introduced a utility in part of the original kitchen. The kitchen moved into the new extension and folding sliding doors completed the look.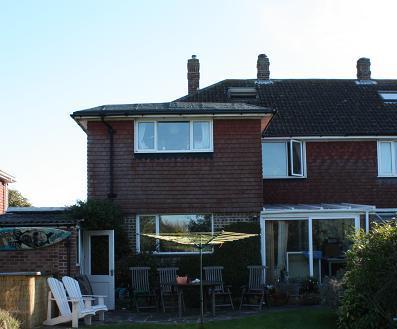 The original house and conservatory.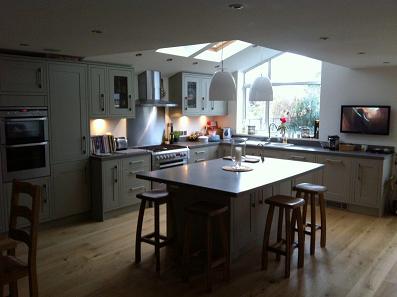 The kitchen in the space of the old conservatory.