Number 54
A radical transformation of 1960s estate house using projecting and cantilevered cubes in contrasting materials to form a contemporary home.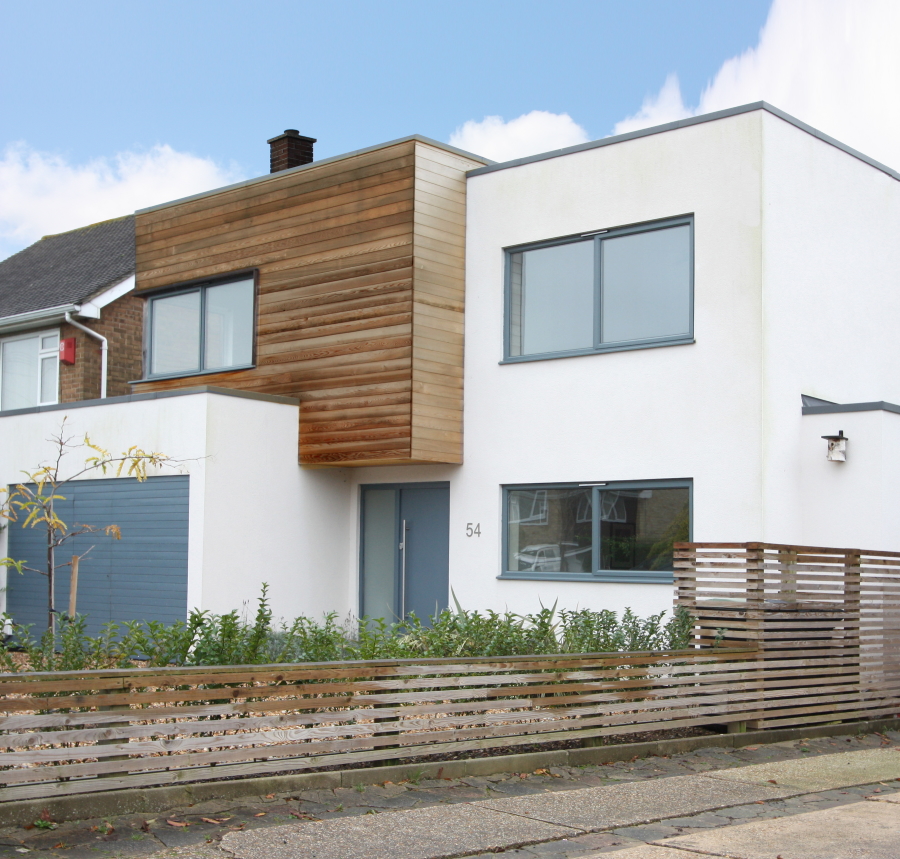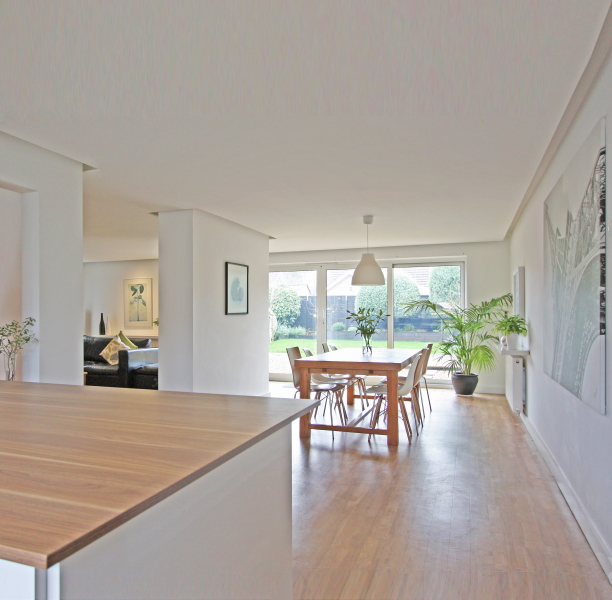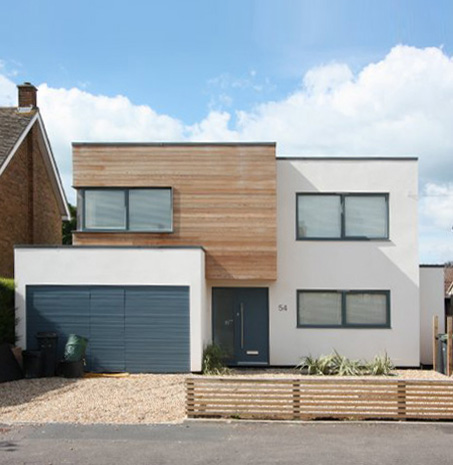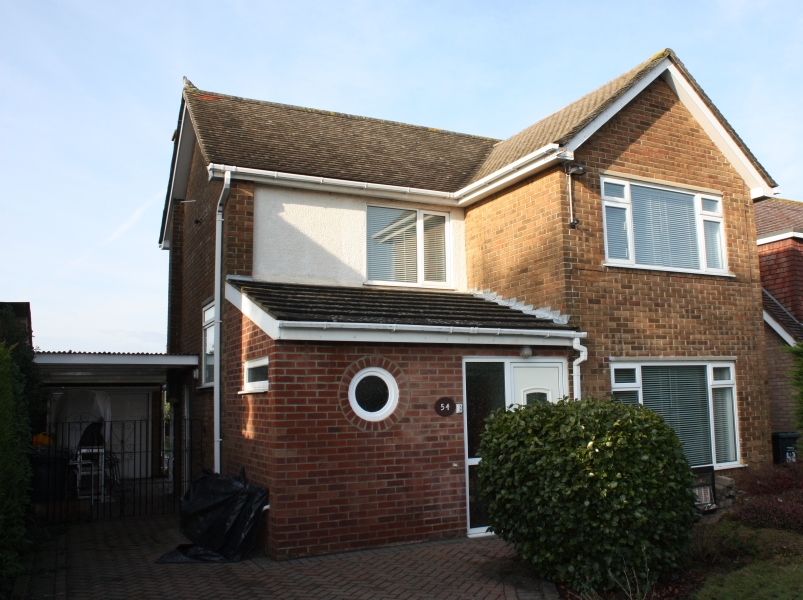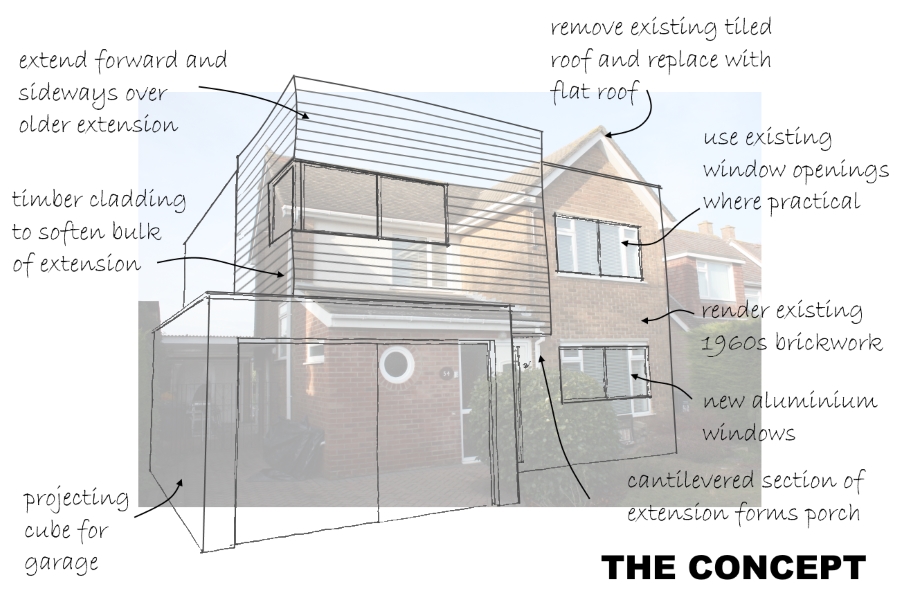 Remodelling & Extension
Working with an existing 1960s estate house we designed an extension and transformation that involved removing the roof and adding projecting cubes in contrasting materials. Extending the property at the front, sides and rear added space whilst internally we reorganised the whole layout. Unusually our design which includes cantilevered first floor rooms over the lower level results in the first floor accommodation having a larger footprint than the ground floor.
From drab estate house to striking modernist contemporary home this is one extreme transformation.
Before and After
Drag the slider to view the original house compared with the end result after the work was completed.