Number 54
A radical transformation of 1960s estate house using projecting and cantilevered cubes in contrasting materials to form a contemporary home.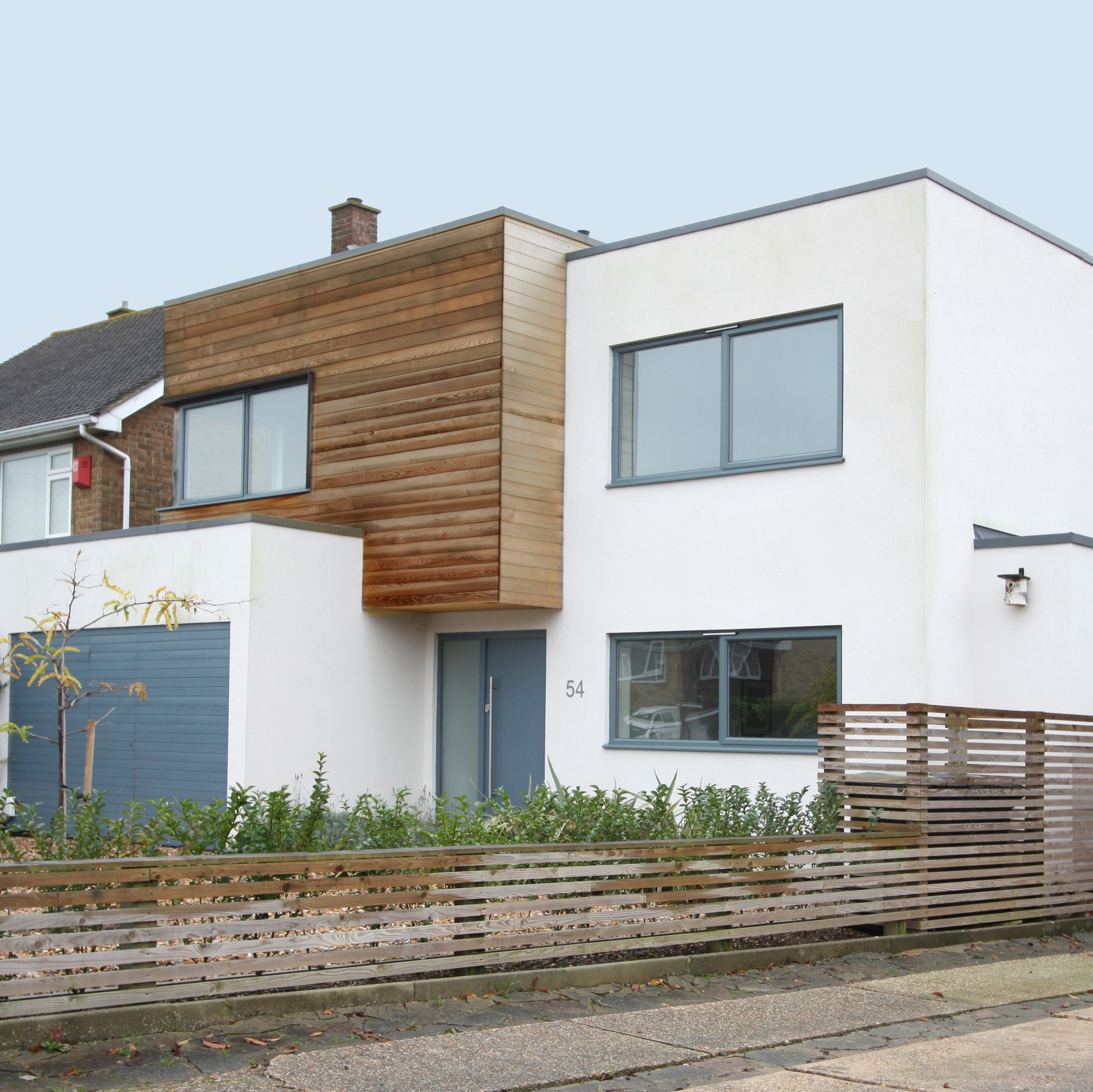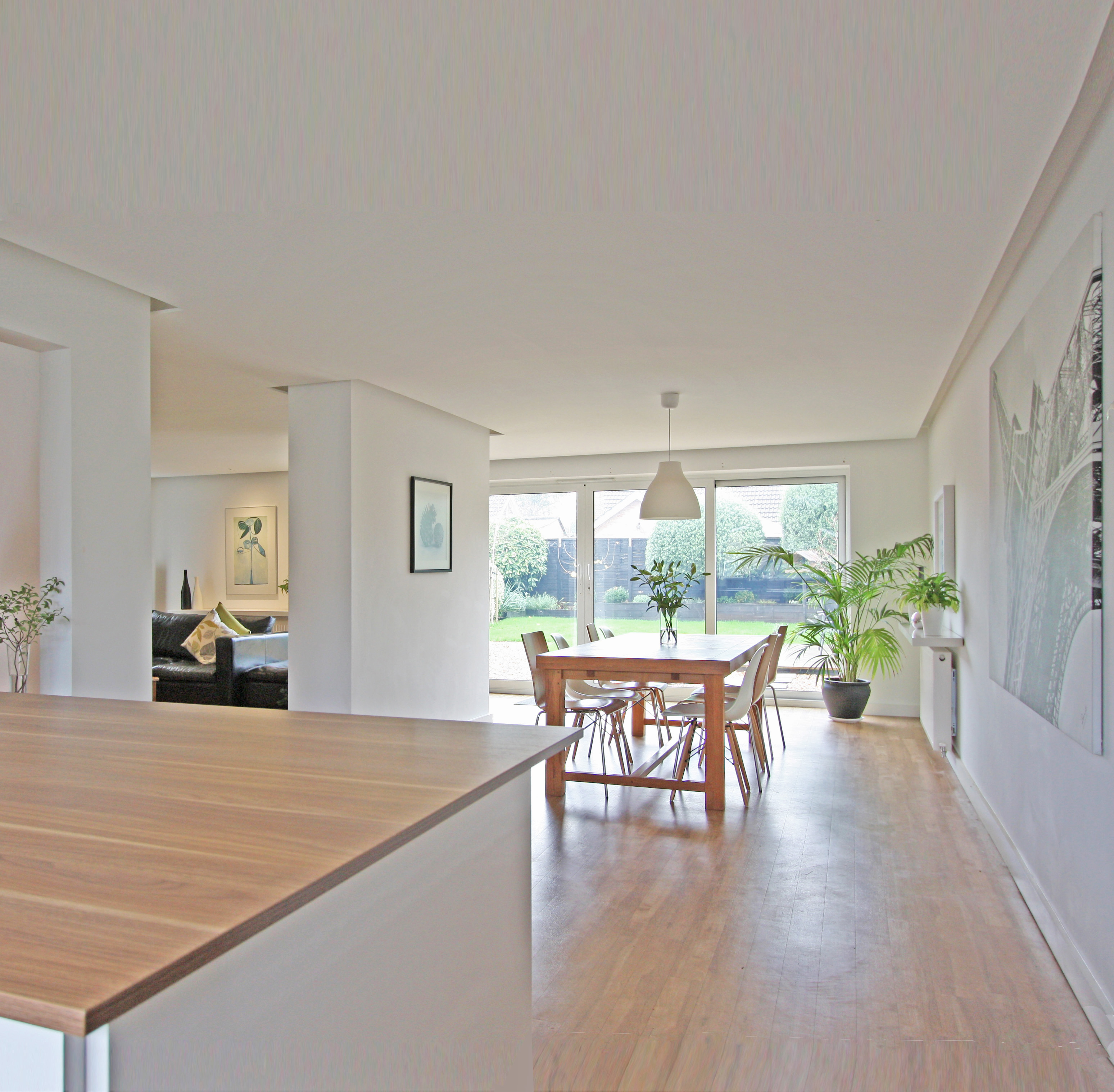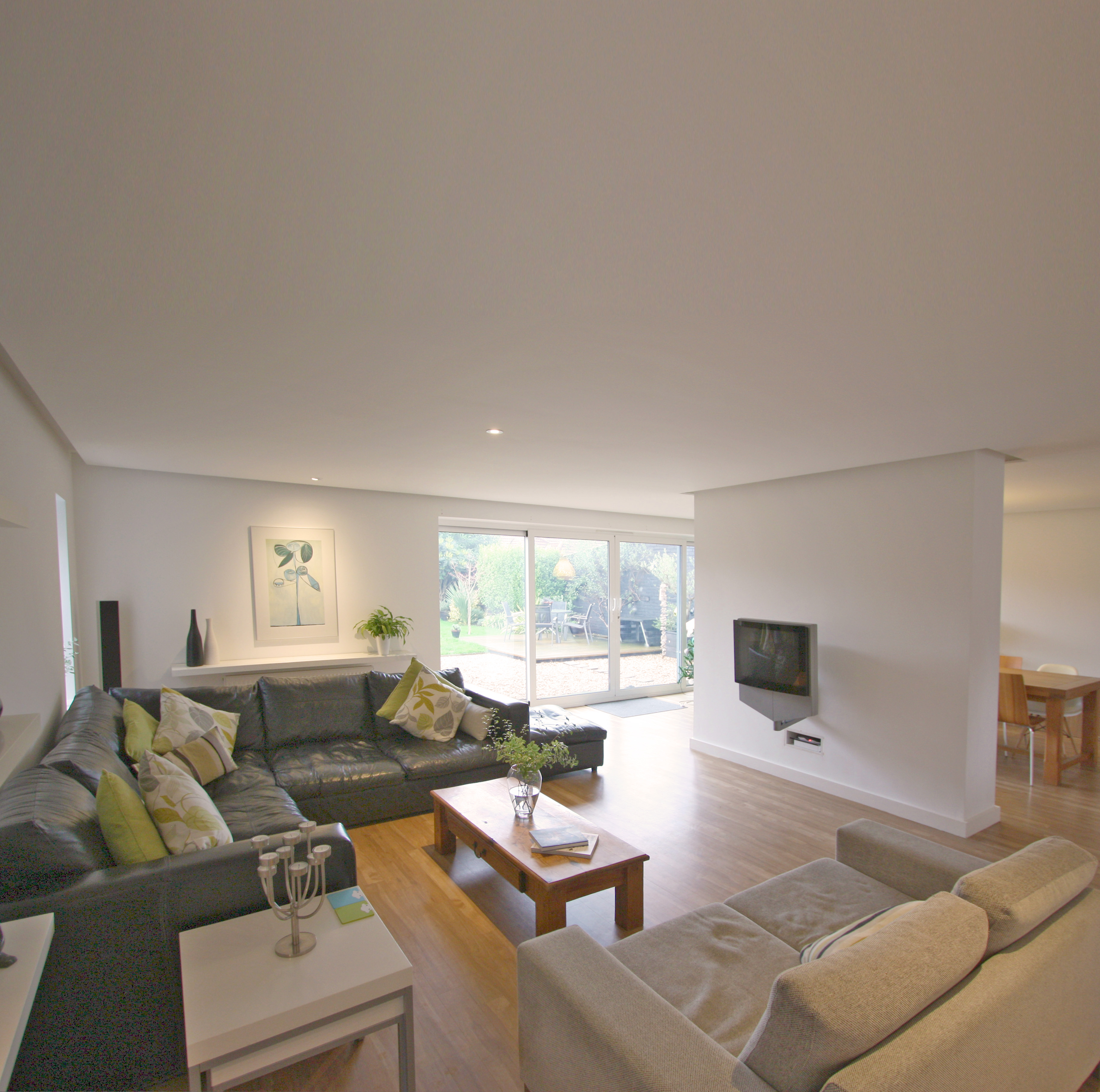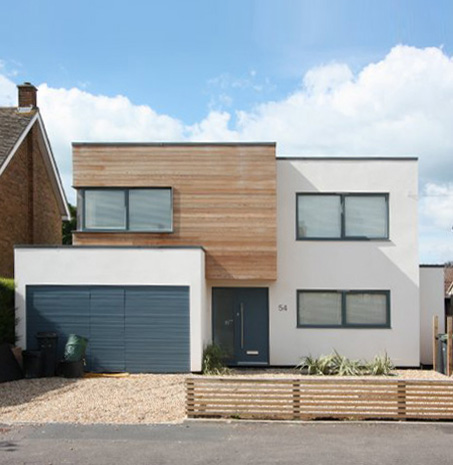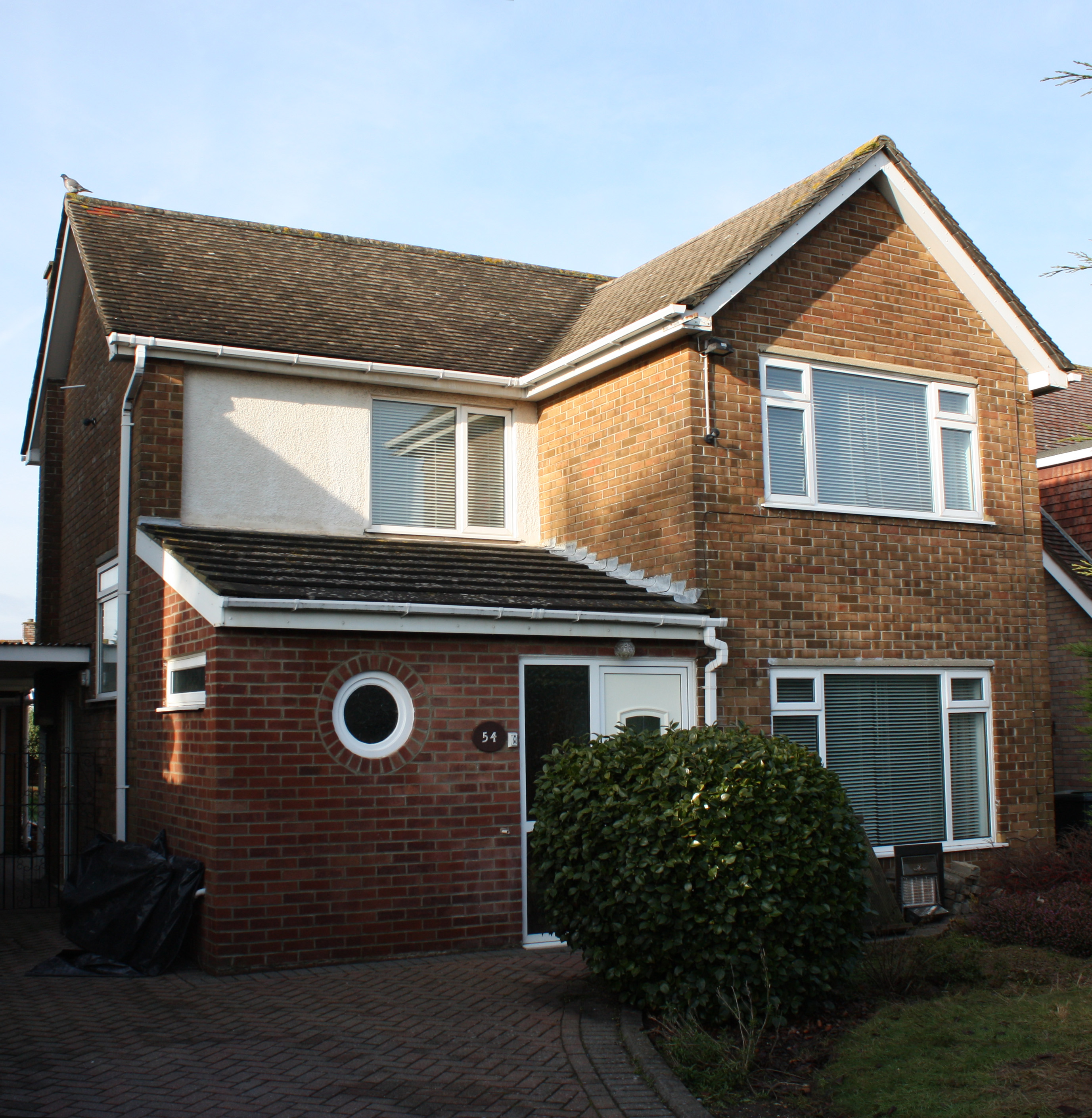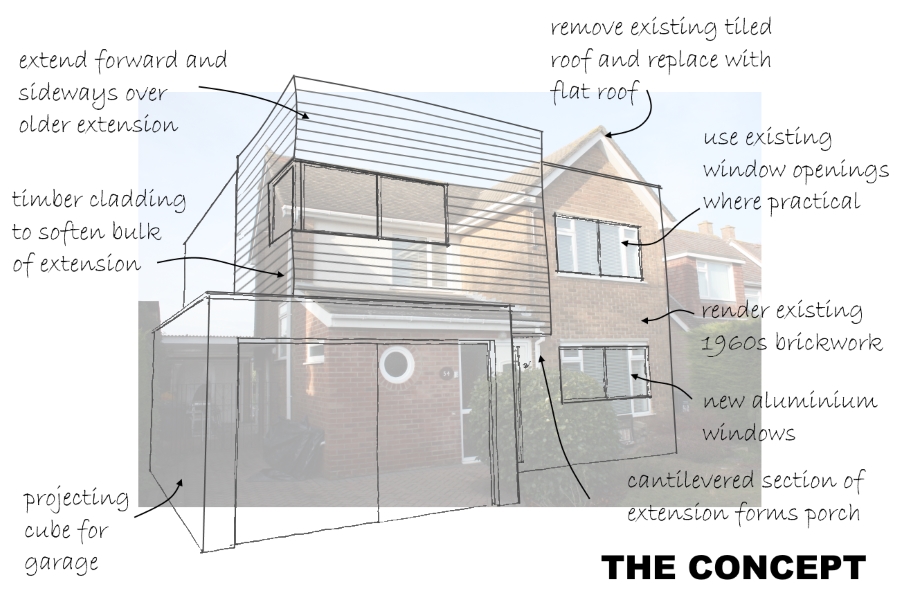 Remodelling & Extension
Working with an existing 1960s estate house we designed an extension and transformation that involved removing the roof and adding projecting cubes in contrasting materials. The first floor cantilevers result in the first floor accommodation having a larger footprint than the ground floor.