Eastleigh
Sustainability and the desire to create a highly thermally efficient home are at the forefront of the solution to extend this chalet bungalow and thereby create a contemporary flat roofed home for a growing family.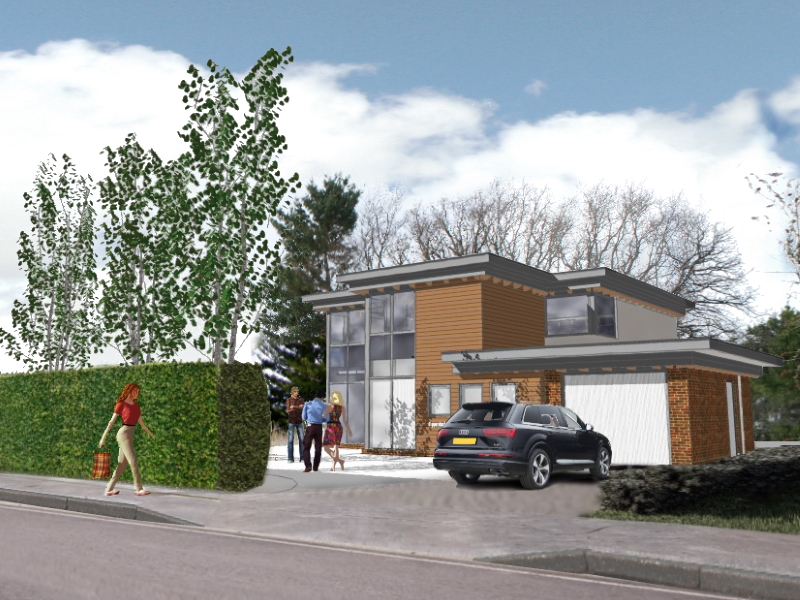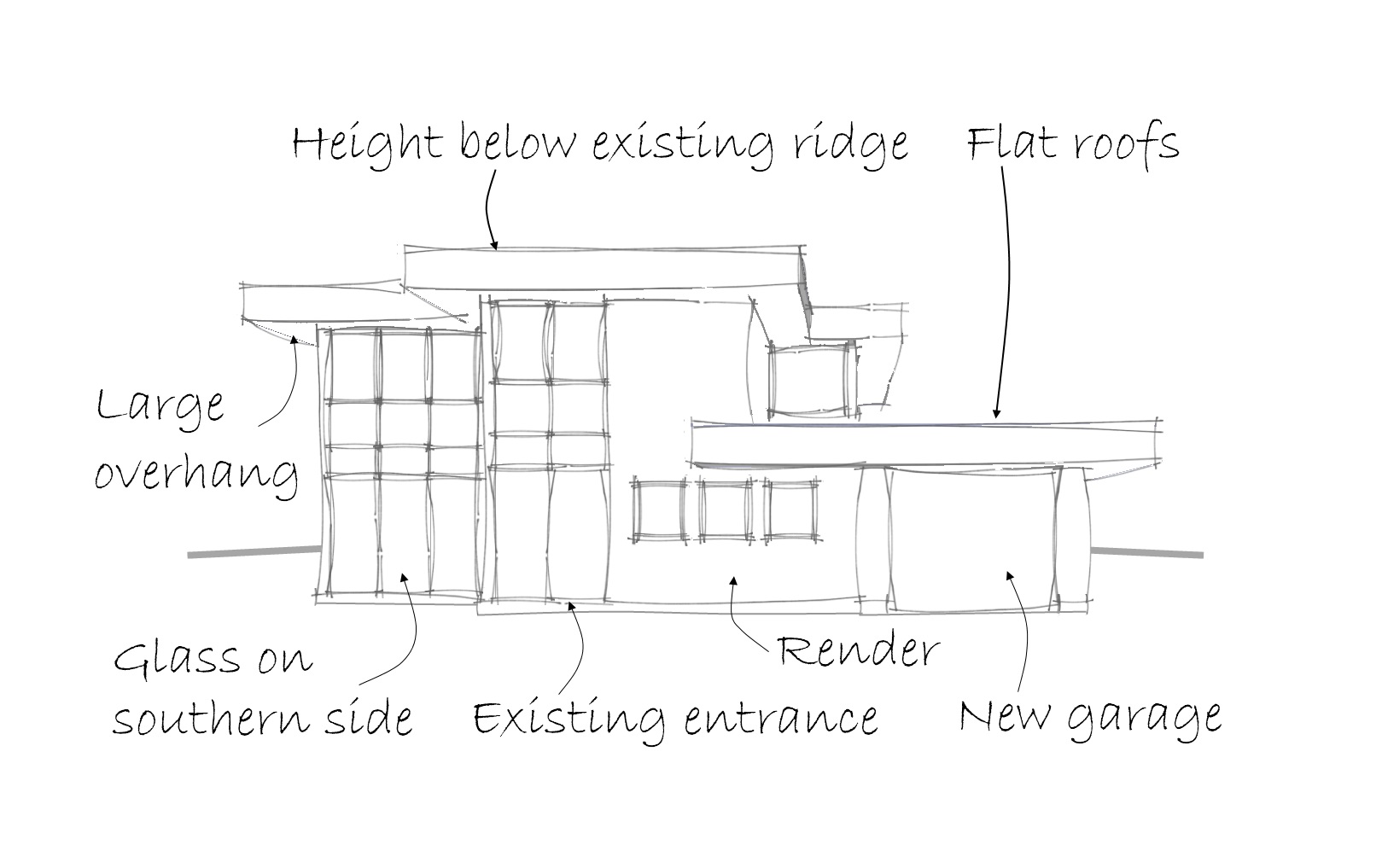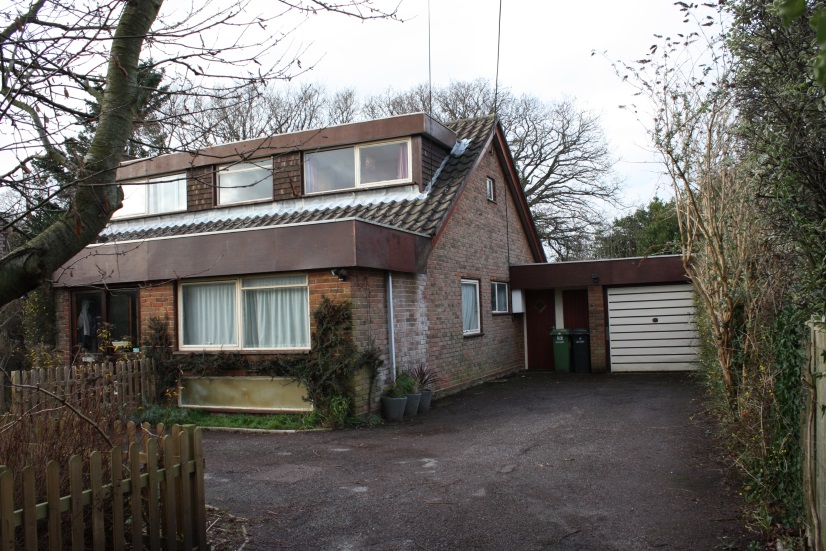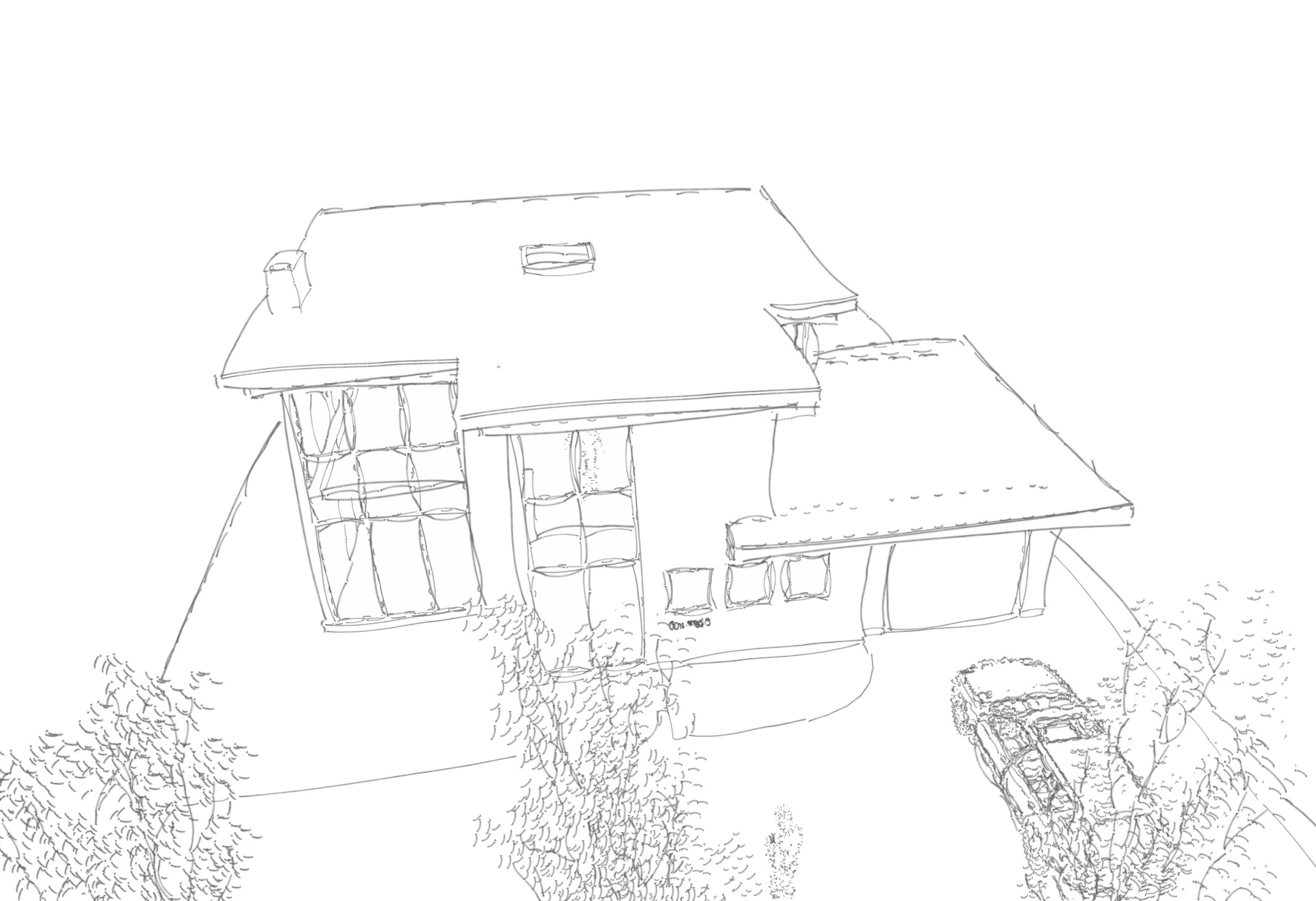 Remodelling & Extension
We are pleased to have been granted planning permission for the extension and remodelling of this chalet bungalow in the countryside. Despite strong opposition to the modern design, the planning officer agreed that the proposal was a good quality design that would add to the existing mix of home styles in the area.
The proposal removes the existing dormers and pitched roof to create a flat roofed contemporary home, with the upper storey built in timber framing to a high level of insulation. Despite the significant increase in upper floor area, the finished house will be lower than the original tiled roof bungalow.
If you have a similar project in mind and are seeking Hampshire architectural services get in touch today to arrange a design consultation.