West Sussex
Updating a coastal home with glass and gables made this 1960s house more sociable.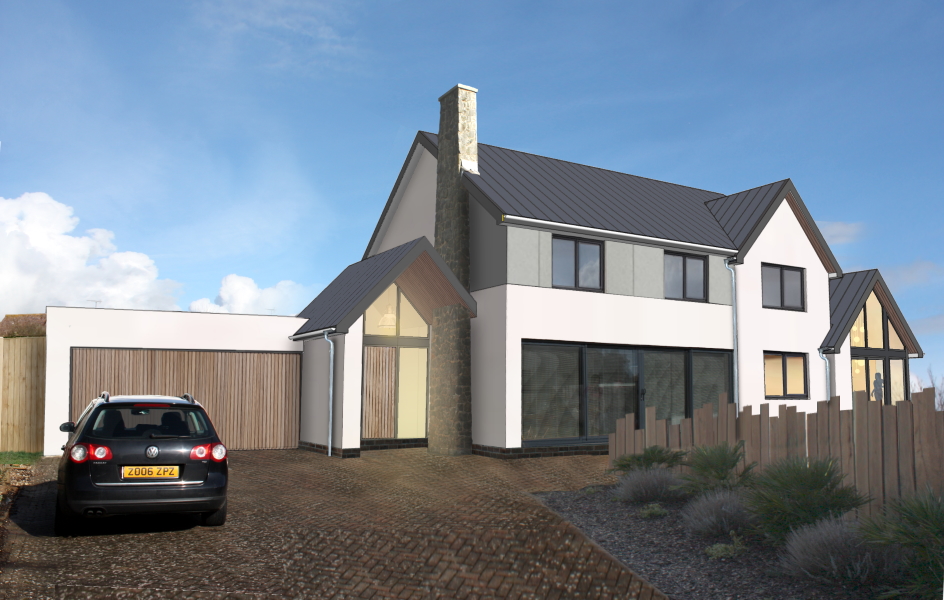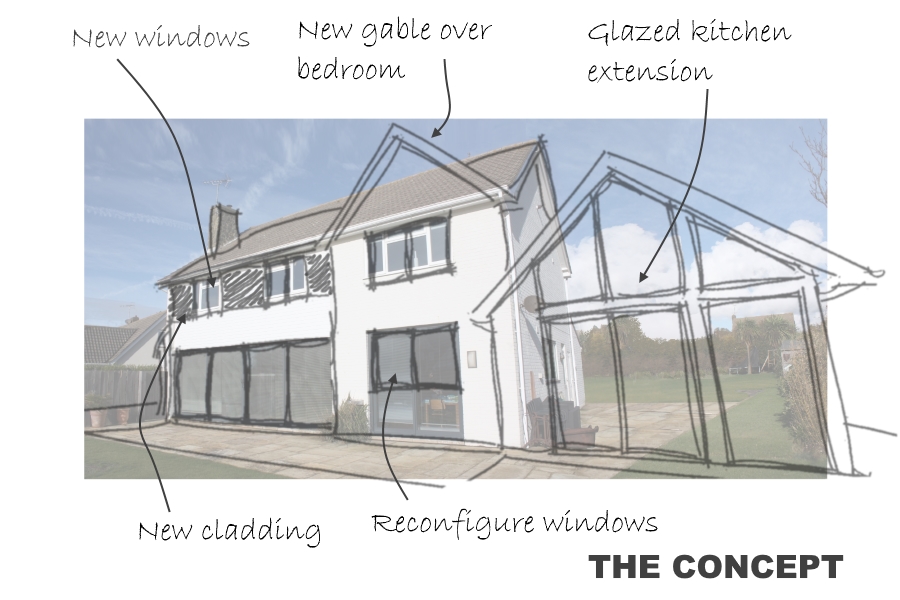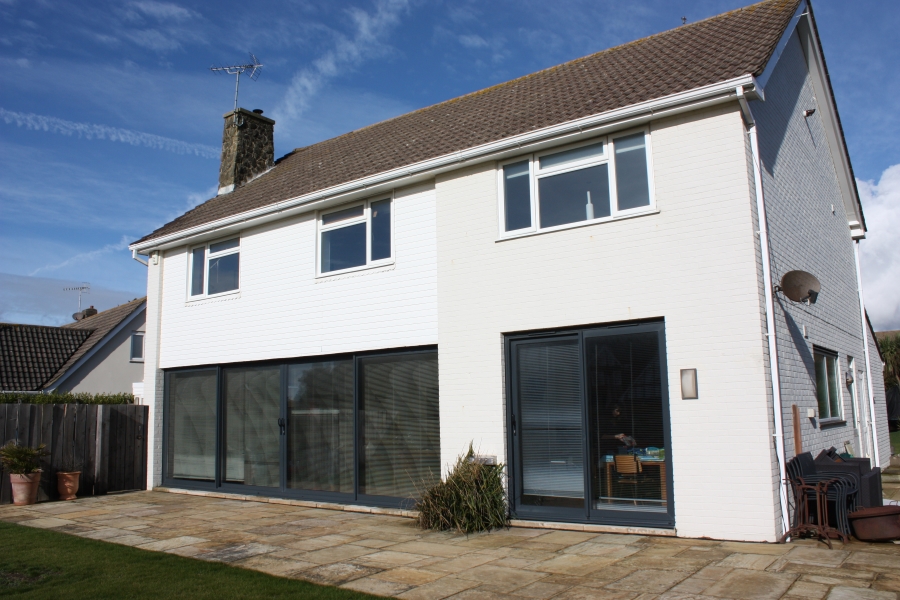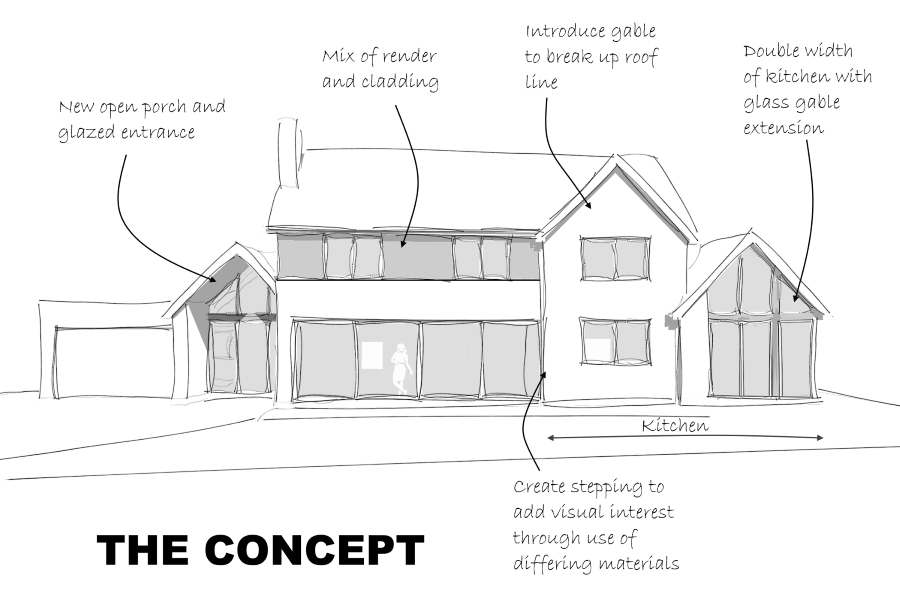 Remodelling and extension
In 2015 we designed and obtained planning permission and Building Regulation consent for the extension and alteration of an individual 1960's house on a private estate near Littlehampton.
Our design more than doubles the size of the kitchen to create a large sociable kitchen and family room with a vaulted ceiling and glass gable which leads out at the rear to a covered verandah, making it ideal for entertaining. Our design also remodelled the front of the property to include a welcoming gazed entrance porch and other architectural details which add interest to the once plain house.