Crofton
The remodelling project on a bungalow in Stubbington, Hampshire that we gained planning permission for in 2019 is now complete.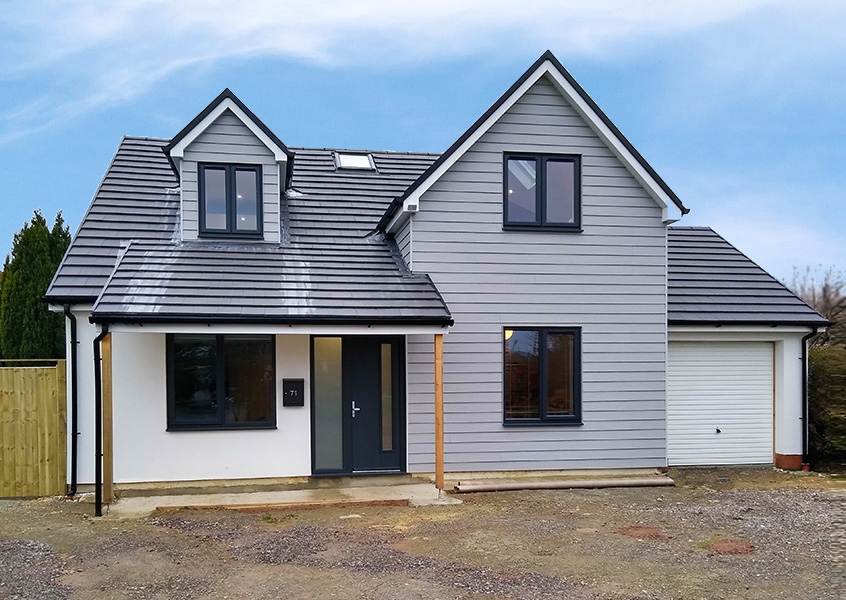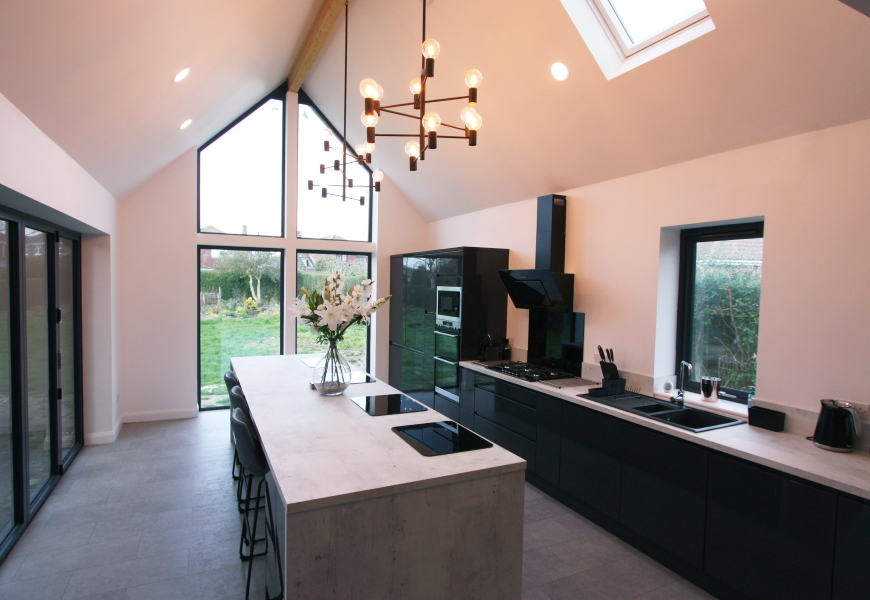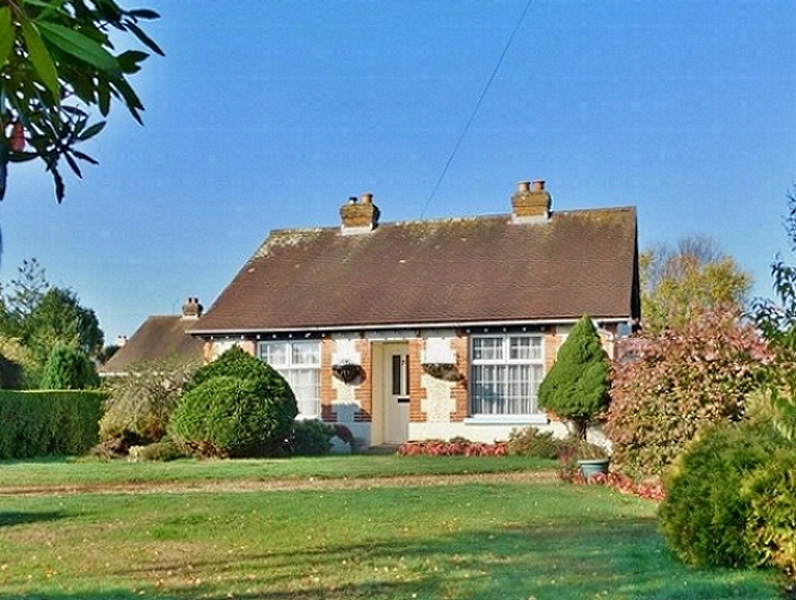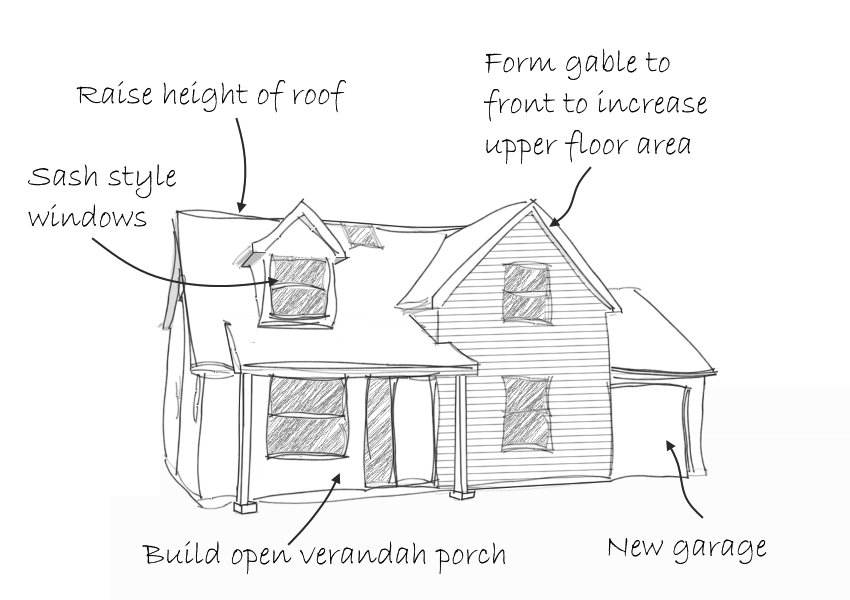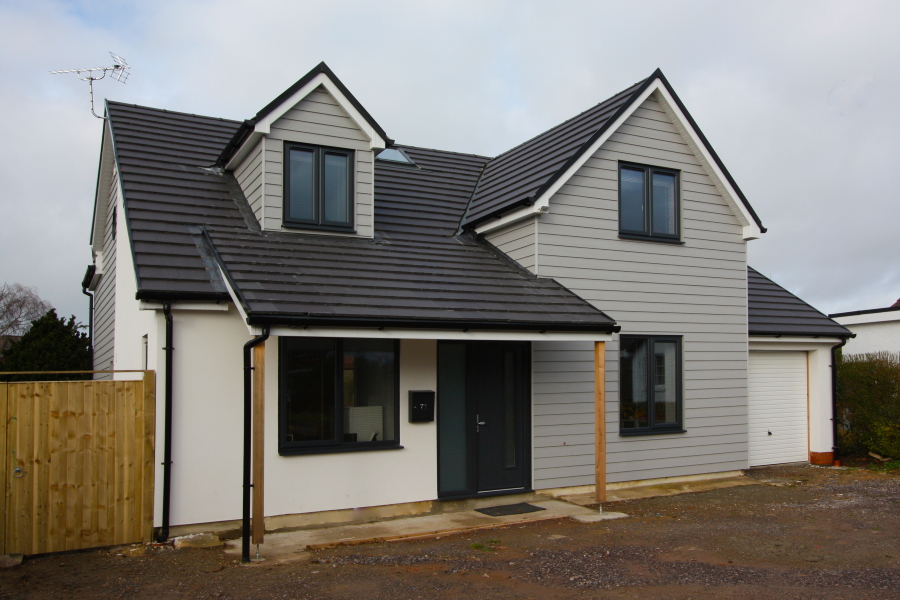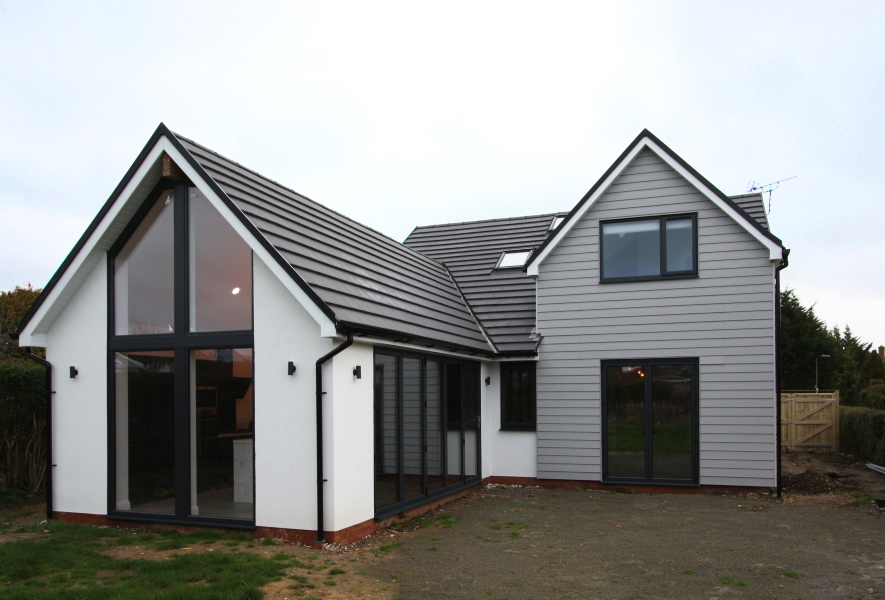 Remodelling and extension
The project extended the bungalow to the rear and another storey was added to create a modern family home. Our proposal added just under 100m2 of living accommodation with a 57m2 kitchen and family room at the rear. The kitchen has a 4.5m high vaulted ceiling, a glass gable overlooking the garden and a wide expanse of glass doors giving access to a south facing patio.
The ground floor benefited from the creation of a larger living room, a ground floor WC and a new attached garage. Our clever reorganisation of the layout saw the hallway increased in width, a bright new entrance added and a welcoming open verandah constructed at the front. On the first floor, our design created three bedrooms, two bathrooms and an internal hallway filled with light via an overhead roof lantern.
Before and After
Drag the slider to view the original house compared with the end result after the work was completed.