When owners of older homes plan improvements, they all too often set about redecorating, installing a new kitchen or bathroom, or adding an extension onto a space that was designed for a different generation without a proper overall plan. These homes built before the advent of central heating, decent insulation and modern domestic appliances, not forgetting today's flat screen TVs and entertainment systems, are often packaged as a series of individual rooms with solitary functions.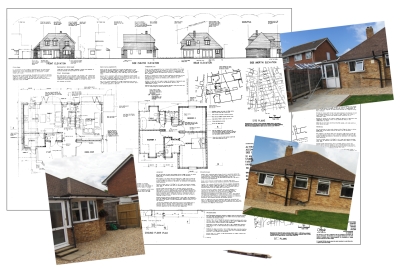 A more coordinated approach to updating an older home would be to plan and decide how best to use the available space in the 21st century. This strategic approach should consider spatial flow, aesthetics, merging uses and reconfiguring walls and doorways. The strategy should question whether kitchens and bathrooms are in the right locations, whether certain functions are required and whether new spaces should be created, with all of this balanced by the individual requirements of how the owner lives.
All too often I encounter problems through my work where the owner has in the last couple of years, shelled out quite large sums of money on improvements, only for them not to work out, or be in the wrong place, when it comes to adding a simple extension or carrying out a further alteration. These problems are also all too common to anyone searching to buy a new second hand home, where the previous owners have carried out so called improvements. Having a coordinated planned approach to updating an older home would overcome these problems and helps create a home with space and style fit for the 21st century.