Bathrooms are the one area in the house where good design really matters. Relaxing, bathing, brushing teeth, and storage all need to be accommodated in an area that is warm, easily cleaned and above all private. Bathrooms work best as private havens when planned in a way that will result in a calming and practical layout that reflects your style. Consideration needs to be given at an early stage to pipe runs, ventilation, lighting, ergonomics and personal taste.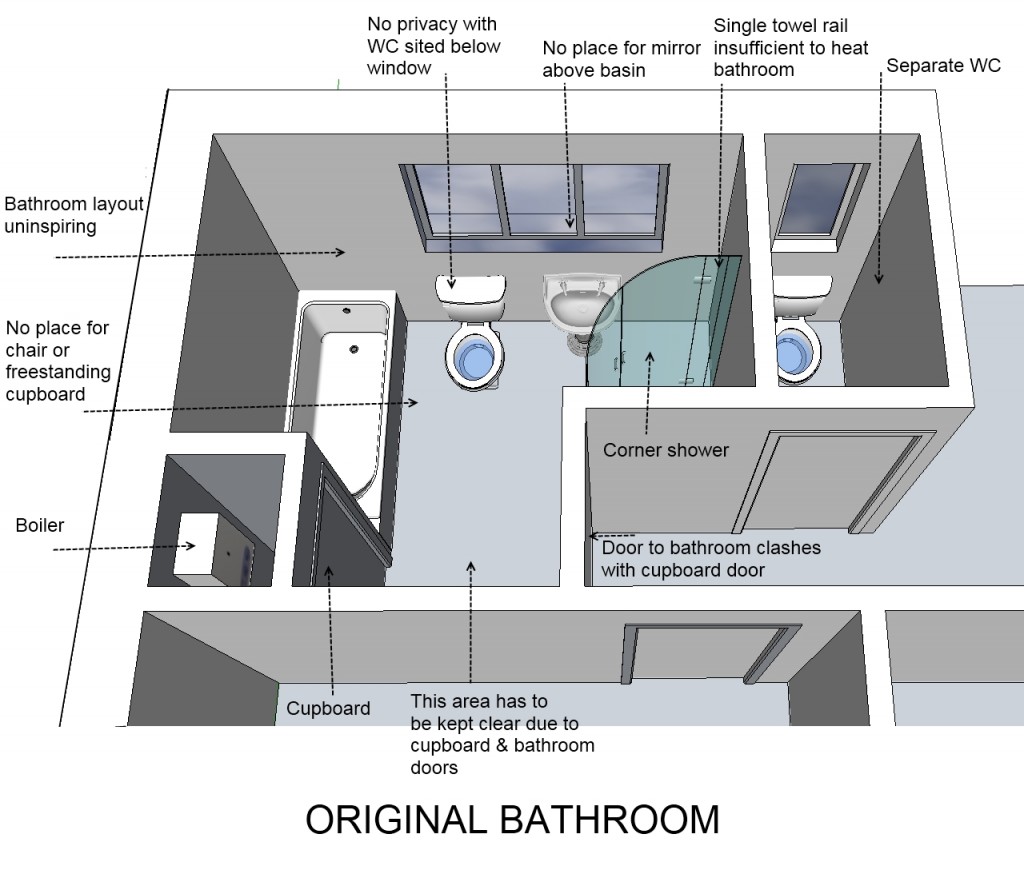 When refitting a bathroom, the easiest and cheapest solution is simply to locate the new suite in the same location as the old one. However, this approach whilst providing a budget makeover may well miss an opportunity for a clever bit of creative planning.  When considering the costs involved for a new suite, the bill for a plumber to install it and the outlay on new tiling and fittings etc. the added cost of say moving some pipes or relocating a door may result in a higher build cost but the results could be well worth it.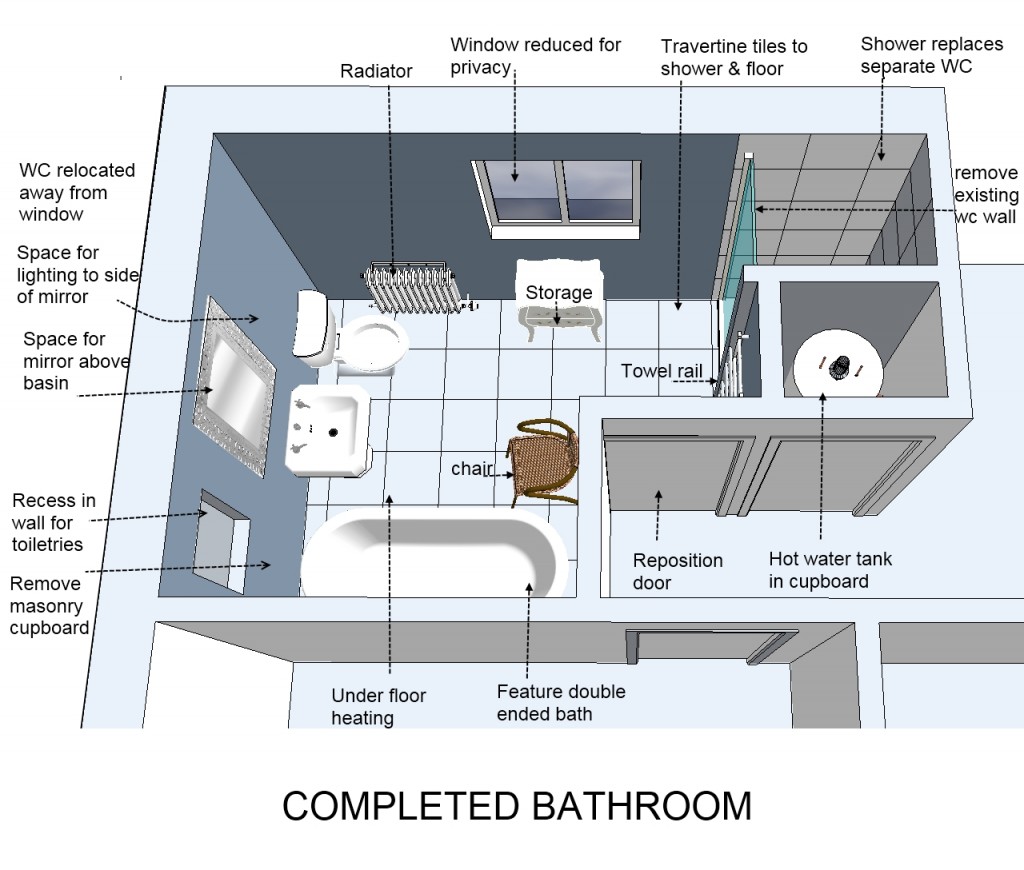 In compact square or rectangular bathrooms, common ways of achieving a better layout can be achieved by placing the bath across the room as opposed to one side. Opening up a bathroom to an adjacent separate WC is also a sensible move.  Whilst converting an unused bedroom into a bathroom or knocking an unused bedroom into a small bathroom is another inspired solution. The range of bathroom suites, fixtures and fittings available today, means that with a little creative input, it is possible to achieve bathroom bliss out of even the most uninspiring and uninviting bathrooms.